Microprecision

Presents Industrial Double Break Switch for

IP67

/68

St. Paul, MN — February 2, 2014 — Wilbrecht LEDCO, Inc.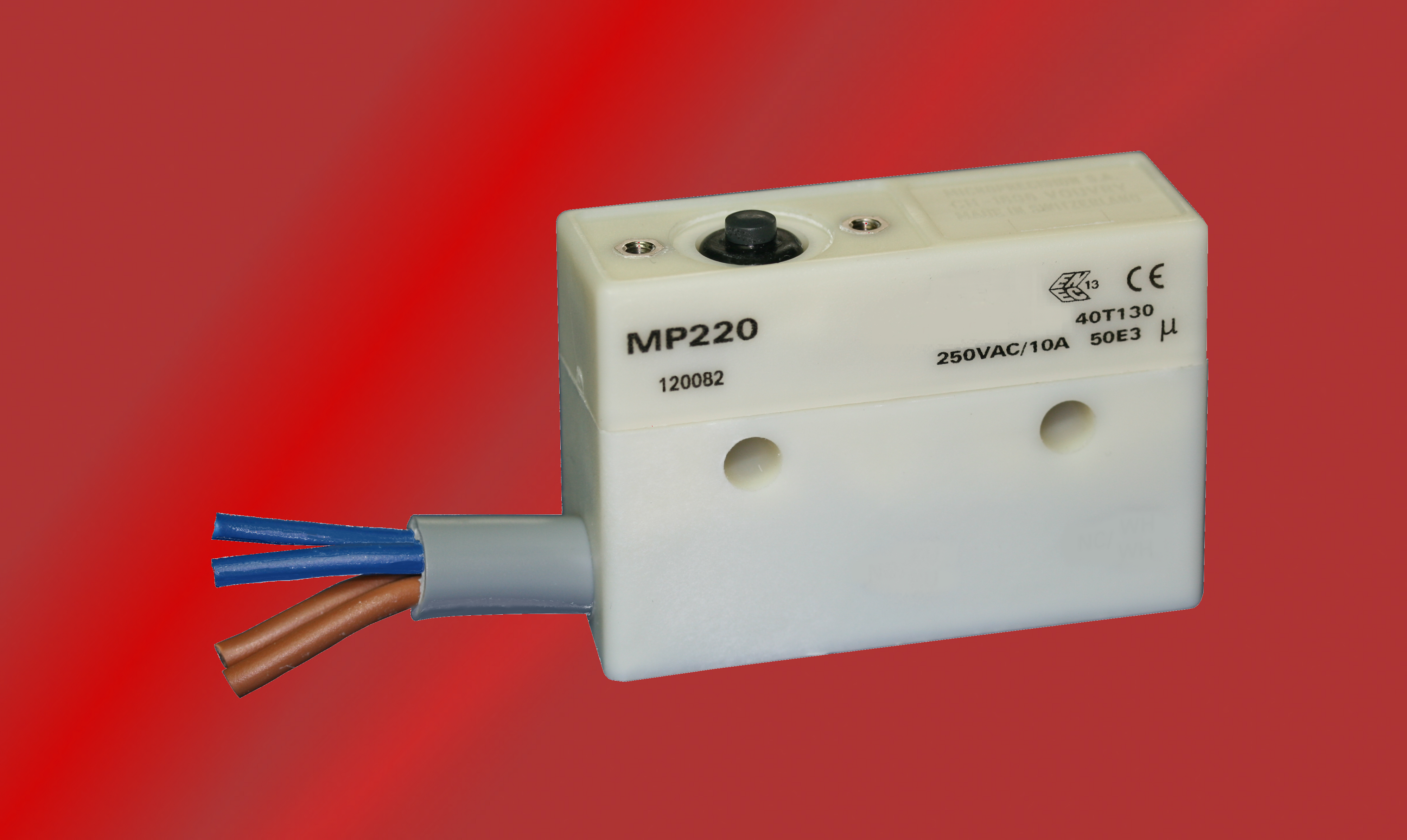 Microprecision is introducing a variation of its industrial high current switches of the MP200 series. The new MP220 has a single pole double break electrical circuit, which allows to double break two independent electrical circuits up to 10A/250VAC.
The MP220 uses a fast snap action mechanism to change from break to make position. The switch in its standard version is currently IP67 sealed, an improved sealing for IP68 applications with a strengthened cable exit is also available.
The switch comes in a standard micro switch size housing with a large range of possible actuators and a 4-wire potted cable in PVC, PUR or SI. The switch is under EN61058 and UL61058 certified for 250VAC / 10A with an operating temperature range of -40°C / 130°C under EN and -40°C / 125°C under UL.

Microprecision Electronics SA is a manufacturer of industrial microswitches and LED indicator lights with manufacturing in Switzerland and the USA.
For more information contact Microprecision Electronics SA, Switzerland, at +41 24 481 43 43 or Wilbrecht LEDCO Inc., St. Paul, MN at 651-659-0919
E-Mail: Cette adresse e-mail est protégée contre les robots spammeurs. Vous devez activer le JavaScript pour la visualiser. Web: http://www.wilbrechtledco.com